ChIPBase v2.0 Home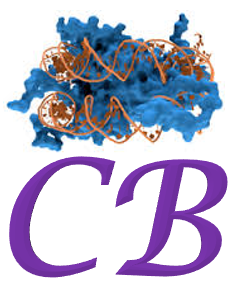 Welcome to ChIPBase!
---
ChIPBase v2.0 is an open database for studying the transcription factor binding sites and motifs, and decoding the transcriptional regulatory networks of lncRNAs, miRNAs, other ncRNAs and protein-coding genes from ChIP-seq data. Our database currently contains ~10,200 curated peak datasets derived from ChIP-seq methods in 10 species.

We develop Co-Expression tool to explore the co-expression patterns between DNA-binding proteins and a variety of genes with ~20,000 RNA-seq gene expression data. We also provide ChIP-Function tool to predict functions of diverse genes.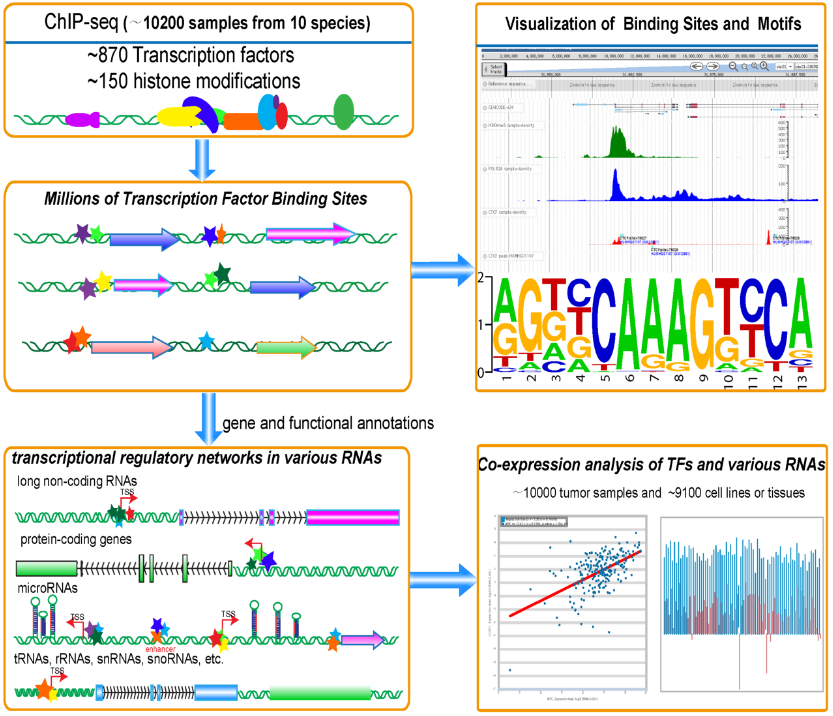 Release version 2.3.4 (2016-11-23)
Improved the performance of Co-Expression tool.
Release version 2.3.3 (2016-09-19)
Download center is on line now.
Release version 2.3.2 (2016-09-14)
Improved performance and updated the RNA-seq datasets.
Release version 2.3.0 (2016-08-10)
Added Co-Experession tool.
~9,900 miRNA-seq and ~10,300 RNA-seq data (32 cancer types) from TCGA project.
~7,800 RNA-seq data (31 normal tissues) from GTEx project.
~1,300 RNA-seq data from EBI Expression Atlas.
Release version 2.2.0 (2016-07-21)
Updated gene annotation sets of human and mouse.
Added experiment density files to ChIPBase browser.
Release version 2.1.0 (2016-06-01)
Finished data import and website development.
Species: 10
Samples: ~10,200
DNA-binding proteins: ~1,290
Histone modifications: ~150
Technologies: ChIP-seq, ChIP-exo, MNChIP-seq
Sample Statistics in 10 Species
Human Mouse Fruitfly Worm
A. Thaliana Yeast Rat Zebrafish
X. tropicalis Chicken
For better browse experience, Chrome is strongly recommended. If you encounter some errors, please clear your browser cache and try again. Firefox 46, Opera 37, Safari 5 and Internet Explorer 9-11 are also supported with some display bugs and less compatibility.